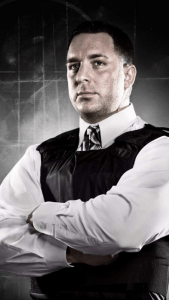 Who is Mikee?
Michael Evans is the Chief Executive Officer of USPA International. His career began in 1994 in a local police department on Long Island, NY. Mr. Evans has held law enforcement positions in local, federal and state agencies. His experience is derived from 14 years as a police officer, correctional officer and law enforcement park ranger, combined with 23 years of executive protection and security management. Evans has been credited with the arrest of New York's Most Wanted Fugitive in April of 2004. His education has spanned from a degree in legal studies from the State University of New York (with distinction) to the graduation from 5 law enforcement academies, including state and federal police academies. Evans is a Best Selling Author in the genre of self-improvement, self-help and spirituality as well as the author of several eBooks, manuals and How to's in the security industry. Recent Works: -Borrowed Theme (self improvement) -The Real Matrix (self improvement) -How to Start a Security Company (industry related) -How to Operate a Security Company (industry related) -How to Land Security Contracts (industry related) Mr. Evans is also the Chief Executive Officer of Blue Line Capital, which is the parent company of officersupplydepot.com, a security uniforms and gear online store and startasecuritycompany.com, a business consulting firm dedicated to security company owners and prospective owners who need help building their company, financing for start up business, contract writing, proposal writing etc.. Since the inception of startasecuritycompany.com, Evans has led projects as diverse as building companies in Australia, Nigeria, United Kingdom, Canada, Hong Kong and of course the United States.
"Under Mike's leadership, USPA has acquired over 2,700 close protection contractors in 14 different countries around the world, all while offering his clients a same day service guarantee"
USPA International Security Specializes in the following:
• Bodyguards (close protection operators)
• Armed Security Officers NannyGuards™ (child protection specialists)
• Security for High Risk Terminations
• Disaster Response Security Services


The Birth Of startasecuritycompany.com
Since it's creation, startasecuritycompany.com has helped thousands of security companies find success.
With the incredible growth that lead to USPA becoming an International Security Industry Leader, Mike found a way to leverage his incredible initial success and parlay it into a business that not only helps other security company owners and their businesses, but also creates an in-depth network of security professionals that now have the opportunity to start getting immediate business through his nationwide subcontractor program.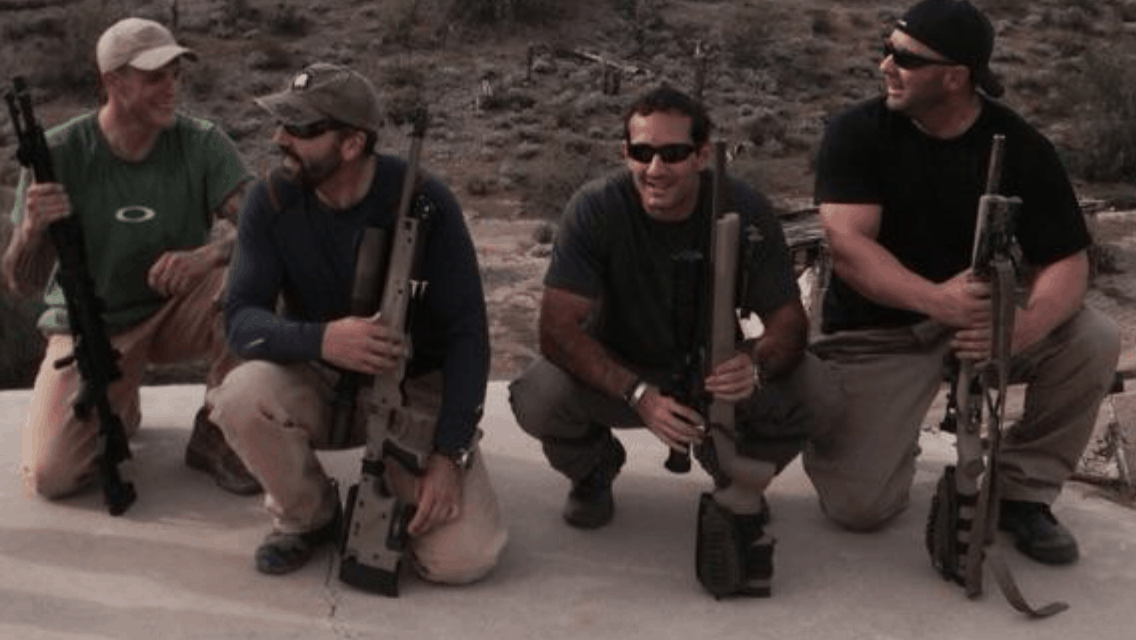 Mike's Certifications:
Basic Academy for Federal Police Officers
NPS Seasonal Law Enforcement Training Academy
Basic Academy for Police Officers
Suffolk County Sheriff's Academy
Basic Academy for Correctional Officers
Executive Protection Agent Course
Surveillance Operator Specialist Course
Israeli Close Quarter Combat Training
Close Quarter Handgun Defense Craft
Sniper/Counter Sniper Course
NYPD Auto Crime School
Stolen Vehicle Identification Course
DWI Detection and Standardized Field Sobriety
Driving Under the Influence Course
Drug Recognition Expert Course
Drug Interdiction for Patrol Course
Advanced Traffic Stop Techniques
Radar/Lidar Operators Course
Club Drugs Course
Gang Training Course
Gang Symbolism Course
Effective Courtroom Testimony Course
Advanced Report Writing
Interview and Interrogation Techniques Course (Wicklander & Zulawski)
Advanced Interview & Interrogations Course (Wicklander & Zulawski)
Interview Techniques (Reid Method)
Forensic Nuerographic Investigations
W.A.T Tactics and Hostage Negotiations Course
Informant Development Course
NYPD Counter Terrorism Course
Dealing with Emotionally Disturbed Persons Course
Advanced Use of Force Course
Tactical Straight Baton Instructor's Course
Suicide by Cop Course
9mm Pistol, .38 Caliber, 12 Gauge Shotgun, M-16, .308, .223
Stun-tech Electronic Immobilization Devices Course
Responding to Robbery and Homicide Course
Patrol Response to Active Shooters Course
Medical First Responder Course
CPR and First Aid Course
Wilderness Medical First Responder Course
NYSPIN Basic Course with Data Entry and Criminal History Certifications
Vice for Patrol Course
Emergency Medical Dispatch Course



Martial Arts Training:
Black Belt – Brazilian Jiu-Jitsu
Black Belt – Taekwondo.
Michael Evans Builds Security Businesses